When:
3 August 2019 @ 20:00 – 21:15
2019-08-03T20:00:00+02:00
2019-08-03T21:15:00+02:00
Where:
Magnuskerk Anloo
Kerkbrink 1
9467 PH Anloo
Nederland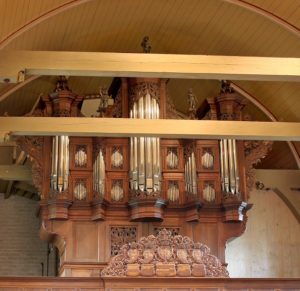 The Stichting Vrienden van de Magnuskerk presents:
International organ students at the organ in Anloo
Many a concert organist dreams of playing on a rare, 18th century Baroque organ. Today that dream will come true for a number of the students taking part in the international Masterclasses. They will be giving a recital on the historic Schnitger organ in the Magnuskerk in Anloo.
'Music in Anloo' is the very active cultural arm of the foundation 'Stichting Vrienden van de Magnuskerk in Anloo'. With a focus on the summer months, the committee organises many very popular classical music concerts in the characteristic Romanesque church (built around 1100!). This evening international students who have been taking part in the 'Schnitger Meets…' Masterclasses in Groningen city and province will be able to display their talents.