When:
3 August 2019 @ 20:00 – 21:15
2019-08-03T20:00:00+02:00
2019-08-03T21:15:00+02:00
Where:
Petruskerk Leens
Zuster A. Westerhofstraat 8
9965 PJ Leens
Nederland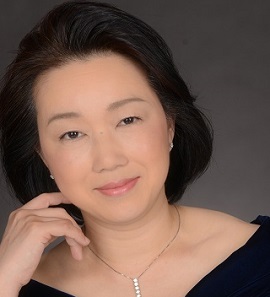 Stichting Hinszorgel Leens presents:
Rie Hiroe on the organ at Leens
A very special recital given by the Japanese concert organist Rie Hiroe on the proud Hinsz organ in the Petruskerk in Leens
Born in Japan, Rie Hiroe studied in Hannover under Ulrich Bremsteller and later in Stuttgart under Ludger Lohmann, from whom she learnt the finesses of Baroque organ music. Subsequently she won several important international organ prizes (for example the Grand Prix de Chartres in 1998), and continues to travel the world to play the most famous organs on invitation. Today she will play in Leens, on one of Groningen's Baroque jewels, built in 1734 by the young organ builder Hinsz. In his youth Hinsz was heavily inspired by Schnitger: this can be heard in the Leens organ's typically brilliant sound in the Schnitger tradition. Both Rie Hiroe and her audience will have a wonderful evening.