When:
30 July 2019 @ 20:00 – 21:15
2019-07-30T20:00:00+02:00
2019-07-30T21:15:00+02:00
Where:
Dorpskerk
Noordwolderweg 29
9784 PA Noordwolde
Nederland

The SGO and the Paul en Ann Moermanstichting present:
Theo Jellema on the organ at Noordwolde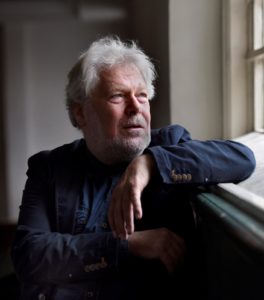 Organ recital given by organist Theo Jellema on the historic Huisz-Freytag-Lohman organ in the Dorpskerk in Noordwolde.

'Historic' is the most fitting description possible for this organ: all the way back in the 15th century there was a small organ at Noordwolde, and much of its original pipework has survived. The organ has a very specific, direct sound, clear and sometimes even hard in tone and colour. There are many admirers of the prestant family of pipes and the Vox Humana, covered by a wooden resonance chest. That the organ is in such good condition is down to the Paul en Ann Moermanstichting. Paul Moerman was the organist for the church for 56 years, starting in 1946. He was extremely careful with the organ and kept strict control over any restoration work, to ensure that the organ's particular and recognisable sound would not be lost. Between 2004 and 2006 the choice was made for conservational restoration, due to which the organ has been restored to its former glory. This evening organist Theo Jellema will demonstrate that to us!
Programme

J. S. Bach (1685-1750)
Preludium en fuga in c BWV 546
uit de Leipziger Choräle:
Komm, heiliger Geist à 2 claviers et pédale BWV 652
Nun danket alle Gott à 2 claviers et pédale BWV 657
An Wasserflüssen Babylon à 2 claviers et pédale BWV 653

uit Dritter Teil der Klavier-Uebung:
Duetto I in e BWV 802
Duetto II in F BWV 803
Duetto III in G BWV 804
Duetto IV in a BWV 805

uit de Leipziger Choräle
Allein Gott in der Höh sei Ehr à 2 claviers et pédale / il canto fermo nel tenore BWV 663
Jesus Christus, unser Heiland sub communio / pedaliter BWV 665
Jesus Christus, unser Heiland alio modo BWV 666

Preludium en fuga in a BWV 551