When:
18 October 2019 @ 20:00 – 22:00
2019-10-18T20:00:00+02:00
2019-10-18T22:00:00+02:00
Where:
Der Aa-kerk
Akerkhof 2
9711 JB Groningen
Nederland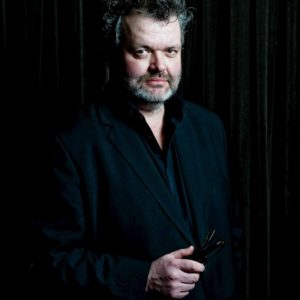 In search of Bach
Daniël Lohues and Holland Baroque
All-round artistic talent Daniël Lohues and Baroque ensemble Holland Baroque will go in search of Bach in the Der Aa-Kerk. Tineke Steenbrink will play the Schnitger organ.
Perhaps an unexpected combination, Daniël Lohues and organ music, but for Lohues himself it goes without saying. The well-known composer / producer / singer / multi-instrumentalist / and much more, is a big fan of organ music, in particular that by J.S. Bach, whose work is the thread running through his musical life.
In this programme Lohues will go back in time with the Baroque ensemble Holland Baroque, to Bach's youth. Letting his thoughts roam to the Thomaskirche in Leipzig, he will be inspired by the stories about the old master himself and his legacy. The result is an evening of lively Baroque and poetic songs by Daniël Lohues, beautifully framed by Holland Baroque.