When:
19 October 2019 @ 15:00 – 16:15
2019-10-19T15:00:00+02:00
2019-10-19T16:15:00+02:00
Where:
Lutherse kerk
Haddingestraat 23
9711 KC Groningen
Nederland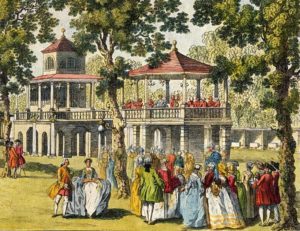 Händel's Organ concertos
Baroque ensemble The Northern Consort and organist Vincent van Laar will perform Händel's joyous organ concertos on Saturday afternoon in the Lutherse kerk (Luthern church)
The German-British composer Händel knew exactly how to entertain his audiences. His famous oratoria were popular, even if it was the intermissions which drew the crowds: not for the drinks and nibbles, but for the organ recitals the composer himself then played. Short but brilliant works for a small Baroque ensemble, loud and playful with the organ joyously at centre stage, a true treat for his enthusiastic audiences.
Today the Lutherse kerk audience can also enjoy these sweet-sounding delicacies… Vincent van Laar and The Northern Consort will play a number of the organ concertos with some intermezzi by The Northern Consort.
This concert is organised in cooperation with Musica Antiqua Nova.