When:
4 August 2019 @ 10:00 – 11:00
2019-08-04T10:00:00+02:00
2019-08-04T11:00:00+02:00
Where:
Lutherse kerk
Haddingestraat 23
9711 KC Groningen
Nederland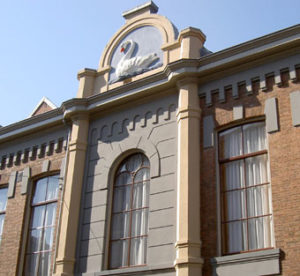 Cantata service in the Lutherse Kerk (Lutheran Church)
Special cantata service for the festival directed by Tymen Jan Bronda, performed by the Luthers Bach Ensemble
For these 10 days of 'Schnitger Meets…' it's almost as if we could bump into Arp Schnitger in person on the street, there's that much focus on the man and his work! For those who would like briefly to step into Arp Schnitger's shoes, this morning there is a Cantata service in the Lutherse Kerk (Lutheran Church), where Arp Schnitger was a member of the congregation when he lived in the city. To mark the occasion the service will be held in German rather than in Dutch, just as used to happen in the 18th century.
Today we will hear the wonderful cantata, 'Laß, Fürstin, laß noch einen Strahl', also known as the Trauer-ode, BWV 198 by J.S. Bach.
Performed by:
Luthers Bach Ensemble (ripienisten, soloists and Baroque orchestra) conducted by Tymen Jan Bronda
Lucie Chartin (soprano) | David van Laar (alto) | Jasper Dijkstra (tenor) | Henk Timmerman (bas)
The service will be led by the Evangelische Lutherse Gemeente Groningen's pastor, Ds. Maren Overbosch.