When:
19 October 2019 @ 09:00 – 12:00
2019-10-19T09:00:00+02:00
2019-10-19T12:00:00+02:00
Where:
Martinikerk
Martinikerkhof 3
9712 JG Groningen
Nederland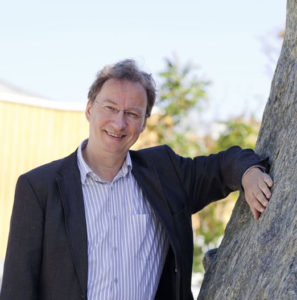 Masterclass in the Martinikerk
Given by top organist Arvid Gast, in cooperation with Prins Claus Conservatoire students, on the famous Schnitger organ in the Martinikerk
A masterclass is the perfect opportunity for musicians to learn a great deal and build up valuable experience in a very short space of time… and a masterclass on a famous historic organ is an extra bonus! The students who will be taught today on the Schnitger organ in the Martinikerk will be fully aware of how lucky they are. They will be taught by Arvid Gast, one of the principal guests of this year's Schnitger Festival and a very experienced organ teacher. Arvid Gast is the director of the Church Music department at the Lübeck Conservatoire, and also titular organist of the beautiful, centuries-old Stellwagen organ at the St. Jakobikerk in the same city. In a relaxed atmosphere he will let the young organists experience letting this beautiful Baroque organ come to life.
The masterclass is open to the public, so all are welcome to come and listen – and perhaps pick up some organ tips at the same time!
 Who is the masterclass for?
If you are a student at a conservatoire or are 'just' a good organist, and if you'd like to take this opportunity to improve your playing, then please do apply to join this masterclass. Costs to take part are €20. Register before 1 October 2019 by sending an email to info@schnitgerfestival.nl