When:
30 July 2019 @ 09:00 – 18:00
2019-07-30T09:00:00+02:00
2019-07-30T18:00:00+02:00
Where:
Hoofdstation Groningen
Stationsplein 4
9726 AE Groningen
Nederland

Contact:
Let op: korting bij deelname meerdere excursies
Five centuries of Groningen organ-country
Organ excursion 'the Groningen Organ School right up to Schnitger's predecessors'
In the century before Schnitger came to Groningen there was already a thriving organ culture in Groningen. Some of the organs built then still exist now. During this first excursion we will see a couple of these unique pearls from the 16th and 17th century up close.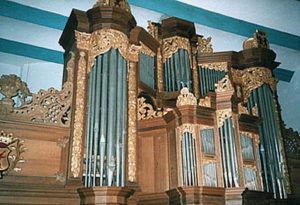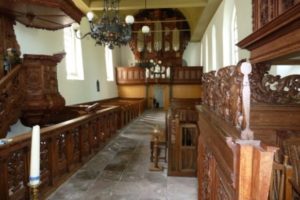 Many, many years ago organs weren't built in churches but at kings' and emperors' courts. Music in the church was banned, as the work of the devil! Now we can enjoy music in church, and the worldly Renaissance dance melodies will ring out wonderfully from the Mariakerk organ in Krewerd, built in 1531. Organist Stef Tuinstra will demonstrate this to us, on this first excursion to the Groningen organs. He will also demonstrate the difference between the Mariakerk organ and that of the church in Noordwolde; this organ (built in approx. 1640) is one of the earliest organs specifically built to accompany a singing congregation. We will also visit the organs at Zeerijp, Kantens and 't Zandt.
The excursion will be in Dutch but we will have English-language interpreters travelling with us.
When
Tuesday 30 July, 09:00am – 18:00pm
Where
We will leave Groningen's main train station at 9:00am in a vintage coach. You can also park at the carpool car park at Kardinge and board the coach there at 09:30am.
Costs
€40 per excursion day. This includes lunch and coffee/tea.

Discount is available when you book more than one excursion.
Please click on one of the links below to make use of your discount:
2 excursions €35 per day
3 excursions €30 per day
4 excursions €25 per day
5 excursions €25 per day