When:
3 August 2019 @ 10:00 – 17:00
2019-08-03T10:00:00+02:00
2019-08-03T17:00:00+02:00
Where:
Sint-Jozefkathedraal
Radesingel 4
9711 EJ Groningen
Nederland

Contact:
Let op: korting bij deelname meerdere excursies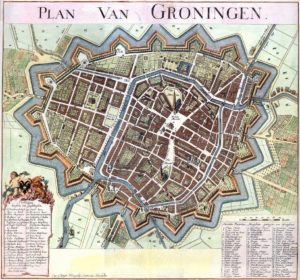 Five centuries of Groningen organ-country
Organ excursion 'Schnitger in the City'
The cycle of organ excursions taking us through five centuries of Groningen organ-country will end in the city, where we will visit four completely different organs, ranging from an original Schnitger organ to an organ built in the 1960s.
We meet today at the Jozefkathedraal where we will be welcomed by the titular organist Sjoerd Ruisch who will tell us more about the Maarschalkerweerd organ (1906). An organ in the neo-Gothic style, it is -as we shall hear- more suited to 19th century Romantic works than to performances of older Baroque music. This gives a nice contrast with the organ on our next stop, which is specifically well-known for its typically Baroque sound: the Pelstergasthuiskerk organ (1712), the smallest Schnitger organ in the city. Organist Vincent van Laar will demonstrate this organ for us, as he also will the next organ on the programme, the Marcussen organ in the Doopsgezinde Kerk (1961). We will end the day and this set of excursions with a fantastic Schnitger organ: the Der Aa-kerk organ (1702), which will be played for us by the titular organist Peter Westerbrink.
The excursion will be in Dutch but we will have English-language interpreters travelling with us.
When
3 August 2019, 10:00am – 17:00pm
Where
We will meet at the Jozefkathedraal (Radesingel 4, 9711 EJ Groningen) at 10:00am.
Costs
€40 per excursion day. This includes lunch and coffee/tea.
Discount is available when you book more than one excursion.
Please click on one of the links below to make use of your discount:
2 excursions €35 per day
3 excursions €30 per day
4 excursions €25 per day
5 excursions €25 per day