When:
17 August 2019 @ 16:00 – 17:15
2019-08-17T16:00:00+02:00
2019-08-17T17:15:00+02:00
Where:
Grote of Martinikerk
Oud Kerkhof
8601 EE Sneek
Nederland

The Orgelcommissie Sneek presents:
Theo Jellema at the Schnitger organ in Sneek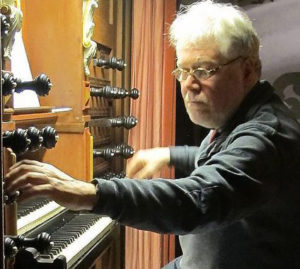 'Schnitger Meets Groningen' may seem to the key theme for this 'organ summer', but when he lived in Groningen, Arp Schnitger certainly wasn't 'stuck' there; he also visited and worked in other cities. 'Schnitger Meets Sneek' is another possible theme, as Schnitger arrived in this Friesian city in around 1709 to work with his apprentices Radeker and Garrels in building a new organ for the Martinikerk. The organ which stands there now has suffered in the past at the hands of over-rigorous restorations, but the most recent renovation in 2010 has brought back most of the organ's old, typically Schnitger sound. Theo Jellema, Professor of organ studies at the Prins Claus Conservatoire and active concert organist performing in Europe and Asia, will display the Sneek Schnitger organ this evening in all its glory.