When:
19 October 2019 @ 20:00 – 22:15
2019-10-19T20:00:00+02:00
2019-10-19T22:15:00+02:00
Where:
Der Aa-kerk
Akerkhof 2
9711 JB Groningen
Nederland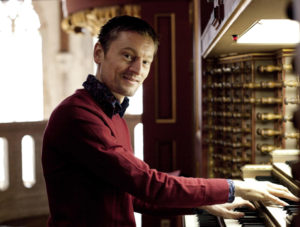 Walking concert in the evening
It has already become a fixed event in the calendar for the Schnitger Festival, the evening walking concert in which the audience can hear the two magnificent organs in the Martinikerk and the Der Aa-Kerk in one concert
Two great Schnitger organs within one kilometre of each other, that's something to treasure, and in Groningen we have them! The oldest and largest Schnitger organ stands in the Martinikerk. (The Martinikerk organ is the only organ in the world still to have an original Prestant 32' built by Schnitger himself.) The city authorities engaged the already well-known Arp Schnitger to renovate (and later expand) this instrument, which had stood in scaffolding for years. The result was out of this world and it meant the start of a long career in Groningen for Schnitger. Five years later he built a great organ in the Der Aa-Kerk, but unfortunately this was destroyed after only 13 years, when the tower collapsed. The Der Aa-Kerk remained organ-less for more than a century, until the organ builder Timpe moved the Schnitger organ from the Academiekerk (later demolished) in 1815 to the Der Aa-Kerk. And so the audience can listen to both these Schnitger organs in one concert: organist of the famous Stellwagen organ in the St. Jakobikerk in Lübeck, Arvid Gast will start at 20.00 pm on the Der Aa-Kerk organ. 45 minutes later, we will all walk together over the Vismarkt and the Grote Markt to the Martinikerk, where organist Hayo Boerema of Rotterdam will let this unique organ shine for us in all its glory.