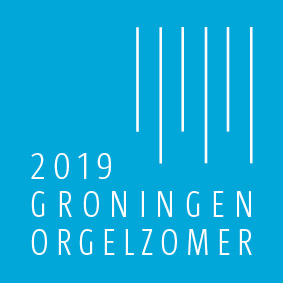 This year the Schnitger Festival will be the grand finale for the Orgelzomer Groningen 2019, and we are in for a treat. Besides organ recitals from world-famous organists such as Arvid Gast and Bart Jacobs, the festival will again be presenting a number of surprising cross-over productions, in which the historic organs will be played in exciting combinations with other instruments and acts, catering for all tastes!
For example Urban House Groningen will be organising a workshop with Groningen schoolchildren in the Pelstergasthuiskerk in which they will produce and perform an Urban dance act; or take Age-Freerk Bokma's avant-garde organ recital in the Lutherse kerk (Lutheran church). And otherwise the concerts given by big names such as the Drents blues musician and all-round artistic wonder Daniël Lohues, who -together with Holland Baroque- will set off in search of his great inspiration Bach, or the world-famous Tenebrae Choir from Britain directed by Nigel Short, who will perform Schütz, Bach and Reger for us. Browse the programme and take your pick!
Discount when you book tickets for several concerts
Coming to Groningen city centre to enjoy a range of concerts during the Schnitger Festival has never been more attractive – not just for that festival feeling, but also for the discounts available. The more you book, the higher the discount.
Discount only applies for normal-rate tickets.
3 concerts = 10% discount on the total amount
4 concerts = 15% discount on the total amount
5 concerts = 20% discount on the total amount
6 concerts = 25% discount on the total amount
7 concerts = 30% discount on the total amount
The discount accrued is shown during the booking process.
There are no upcoming events to display at this time.